Just Lovely.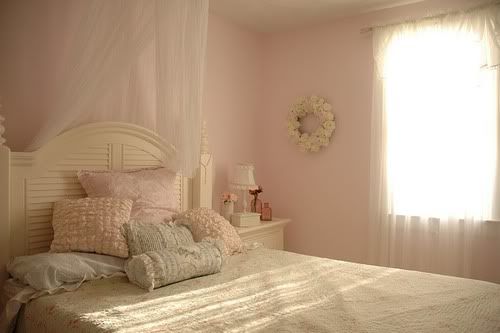 I adore this bedroom. It is charming and lovely. This will fit absolutely in my dream house. I always thought that a country-/cottage-style room has to filled with knick knacks everywhere. But this bedroom proved it wrong. You can achieve a home-y look without the clutter and it will still look pretty and inviting. I can't wait to have my dream home built. It is fine for me to let go of gadgets, bags, shoes, even women's rain boots and travels, just so we can save up for our pretty, little home.
~via http://ribbonsoflove.tumblr.com/.
This entry was posted on Thursday, January 20th, 2011 at 4:23 pm and is filed under Bedroom. You can follow any responses to this entry through the RSS 2.0 feed. You can leave a response, or trackback from your own site.