Sewing Room.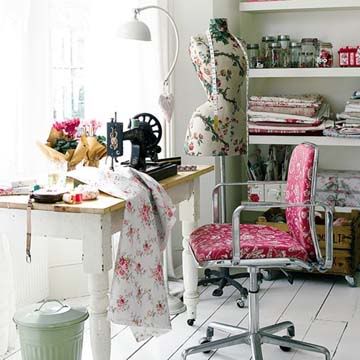 I have been dreaming of a craft/hobby nook for me. I know a bit about sewing and I have been meaning to try this hobby again. Our spare room is slowly getting cleaned up and hopefully I can set up my new sewing machine in there. I am also looking into Ladybug steam cleaners and maybe an extra air conditioning for the room. However, upon checking our budget, it seems that I can only afford a wall fan for now.
*snagged from http://justbesplendid.tumblr.com/.
This entry was posted on Sunday, November 22nd, 2009 at 10:29 pm and is filed under Craft/Hobby Nook. You can follow any responses to this entry through the RSS 2.0 feed. You can leave a response, or trackback from your own site.