Home Office Inspiration.
I love this tiny craft corner. Everything is so accessible. Each item has its own place.

And I love the fact that I can close the space when not in use.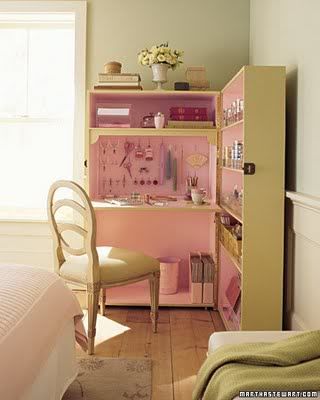 This entry was posted on Saturday, September 19th, 2009 at 10:23 pm and is filed under Craft/Hobby Nook, Home Office. You can follow any responses to this entry through the RSS 2.0 feed. You can leave a response, or trackback from your own site.